EXCEL THERAPY O2
Every day our skin has to face more than 300 sources of pollution. The face is mainly the most exposed part; it frequently faces the action of silent enemies, often invisible, which put it at risk and damage it.
The accumulation of these continuous aggressions is affecting our skin. This damage, that for the moment remains silent, undergoes an exponential growth and with the passing of time it materialises as premature ageing, because when the exposure to high levels of pollution is prolonged and repetitive, the skin's defence capacity is surpassed and its ability to protect and detoxify itself becomes compromised.
INNOVATION
Blocks the potential damage of the 4 types of pollution: air, solar, domestic and digital.
LARGE ANTI-POLLUTION TECHNOLOGY = Neutralisation of oxidative stress
GROUP OF BIOCOMPATIBLE POLYSACCHARIDES***
BLUE LIGHT BLOCK****
A "second skin" isolates from the damage produced by these silent enemies that attack daily our skin cells:
• AIR
Anti-Adhesion/Anti-Penetration Effect. An impassable barrier that prevents the adhesion and
penetration of toxins and polluting particles in the skin (PM 2.5, VOCs, etc.).
• DOMESTIC
It works as a defensive coating or defensive barrier against the aggressive chemical agents of
cleaning, hygiene, etc. products that weaken the skin's barrier.
• DIGITAL
A comprehensive shielding against oxidative stress generated by the overexposure to the blue
light (HEVis) of screens, smartphones, tablets, LED lamps, etc.
***A group of BIOCOMPATIBLE POLYSACCHARIDES cover the skin with a triple anti-pollution shielding that prevents the adhesion and penetration in the skin of toxins and polluting particles neutralising the free radicals before the damage is produced.
**** BLUE LIGHT BLOCK works as screensaver for the skin (digital anti-pollution shielding) blocking oxidative stress generated by the blue light of electronic devices we are connected to for most part of the day (the screens of our computers, smartphones, tablets and LED lamps).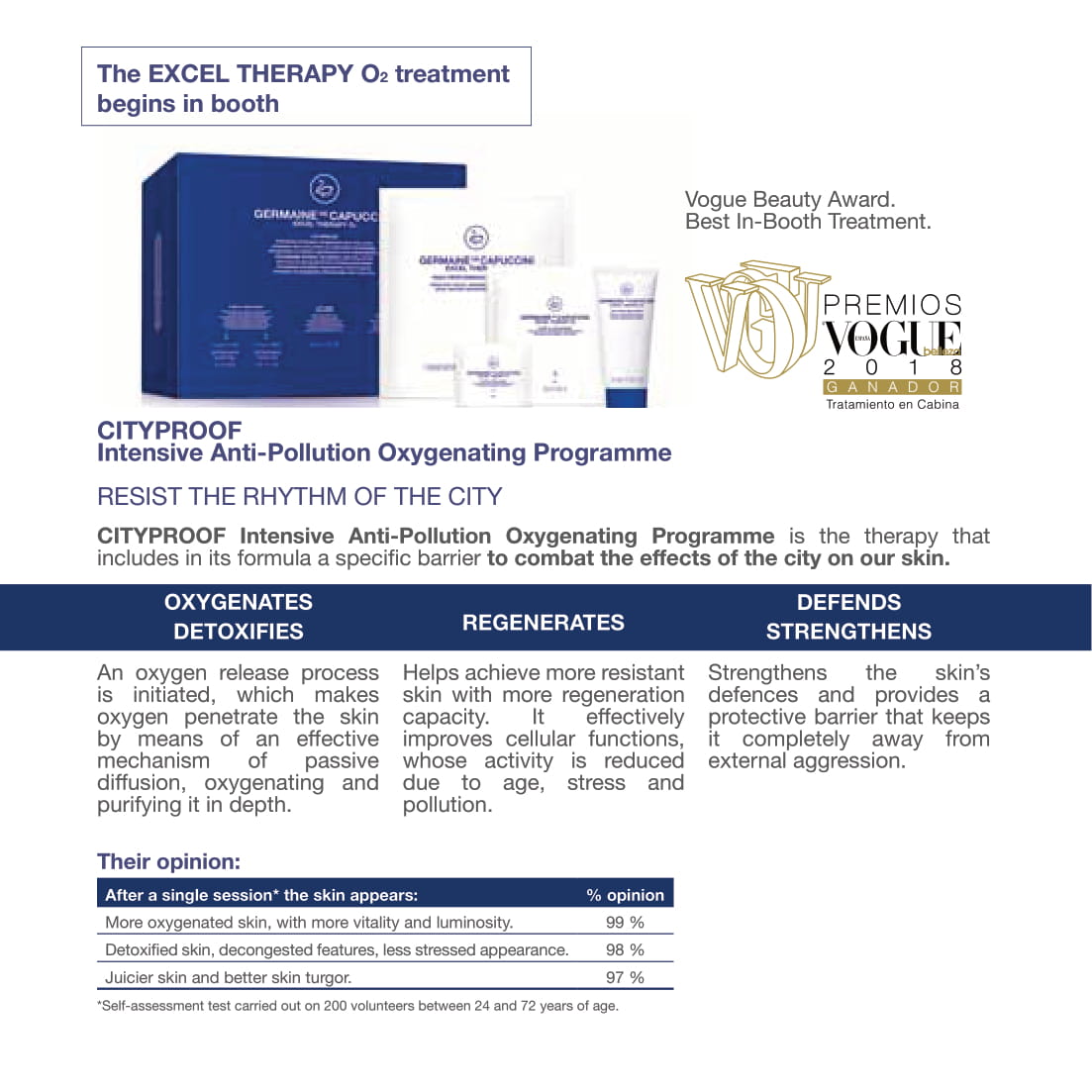 ---
Showing 1 to 16 of 16 (1 Pages)